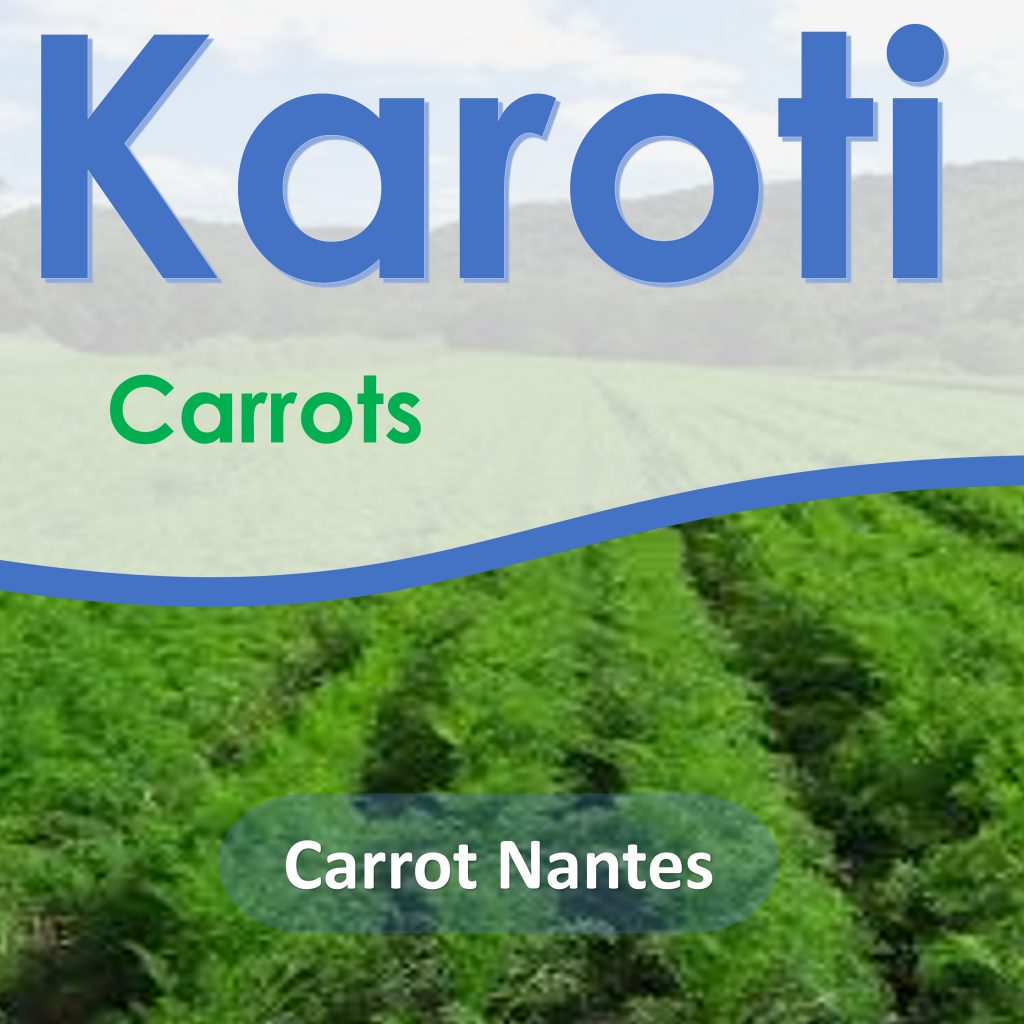 Carrot Nantes is an excellent variety which is bright red-orange medium sized roots with nearly core-less, good texture and flavor.
Nantes carrots are best suited for both raw and cooked applications such as roasting, steaming, baking, grilling, and boiling.
If you are interested with Sweet Pepper Yolo Wonder seeds, click WhatsApp Message or Call us button to contact us now.
---
Specifications for Carrot Nantes
Planting Depth: 1/2 inch
Days to Germination: 10-24
Spacing: 1/2 inch apart and in rows 1 to 2″ apart
Cultivation advice for Carrot Nantes
Dig or till the carrot bed deeply when the soil is on the dry side to avoid making lumps.
Work the soil to a fine texture 15-25cm (6-10 in.) deep to allow the carrot roots to grow long and shapely.
Avoid freshly-manured soil, which may produce hairy, rough roots and will cause forks and splits
Plant carrots in 1/2 inch deep, 1/2 inch apart and in rows 1 to 2″ apart.
Carrots grow best with full sun and in deeply worked soil with a fine, weed-free seedbed.
When plants have established, thin the crop to 1 to 4″ of spacing to reduce competition.
In dry weather, make a 2″ deep furrow, plant seeds, and cover with 1/4 inch soil.
Timely apply fertilizers (Recommended Master Grower).
Dispose of thinned seedlings to avoid attracting Carrot Fly.
As they grow, push soil up over any exposed roots to prevent a green shoulder.
The carrots are ready to harvest when the carrot has turned bright orange.
To find more about Carrot Nantes seeds, click one of the following buttons to contact us now.
---
Other seeds you may like