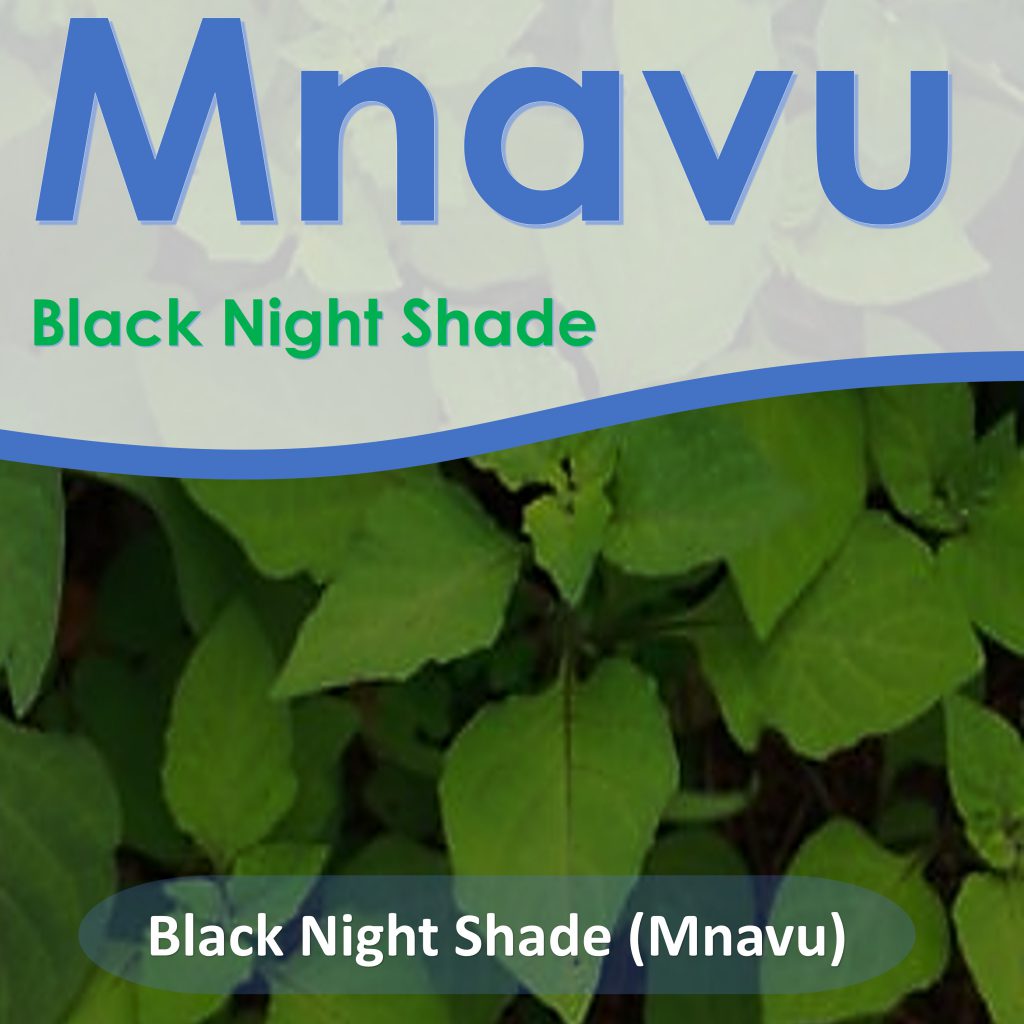 Black Nightshade is an erect, many-branched plant growing 0.5 to 1.0 m high. The plant bears thin, oval, slightly purplish leaves up to 15 cm in length.
Black Nightshade leaves are eaten as a cooked vegetable, often mixed with other vegetables and the fresh fruit is also consumed.
If you are interested with Black Nightshade seeds, click WhatsApp Message or Call us button to contact us now.
---
Specifications for Black Nightshade
Transplanting Spacing, Plant: 20 cm by 40 cm
Harvest: 4 weeks
Cultivation advice for Black Nightshade
The soil in the nursery should be loosened and enriched with decomposed manure.
Seeds should be mixed with sand and/or ash at a ratio of 1:3 for uniform sowing.
Sow the mixture thinly, either by broadcasting or in rows, 15 – 20 cm apart and cover with a fine layer of soil.
Transplant when seedlings have 6 true leaves and are 10 – 15 cm tall.
The spacing should be 20 cm in the row by 40 cm between the rows.
Keep moist and timely apply fertilizers (Recommended Master Grower).
The crop is ready for harvest 4 weeks from transplanting.
To find more about Black Nightshade seeds, click one of the following buttons to contact us now.
---
Other seeds you may like