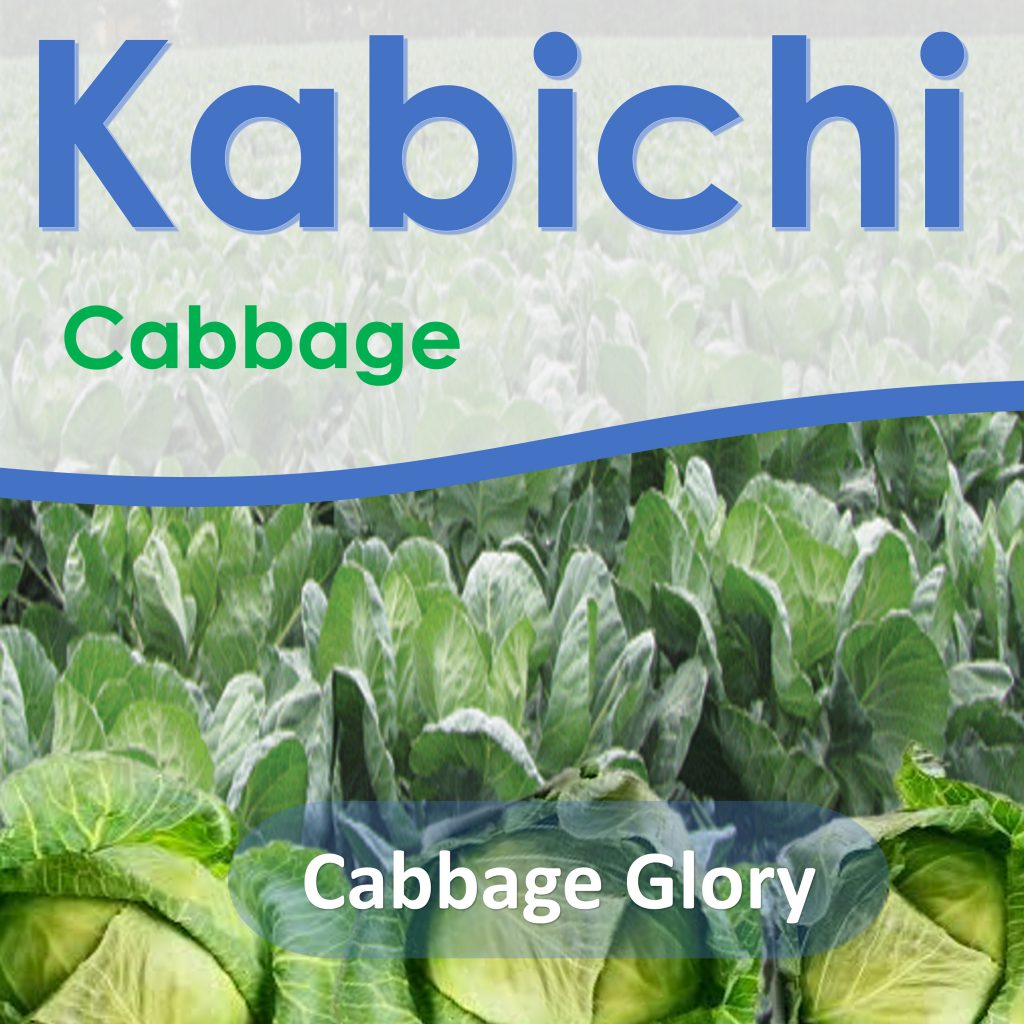 Cabbage Glory is an excellent, easy to grow, early variety that is tender and crisp. It have medium-large, hard round heads with light green in colour. Can reach 23cm (9in) in diameter and around a weight of 2.5 to 3.5 kilos. Cabage glory is often used in slaws, salads, soups and stir fries, it is a good keeper, ideal for storage, and for kraut.
Harvest: 90 days
If you are interested with Sweet Pepper Yolo Wonder seeds, click WhatsApp Message or Call us button to contact us now.
---
Specifications for Cabbage Glory
Planting Depth: 1/2 inch
Days to Germination: 5-8 days
Transplanting Spacing, Plant: 12 to 18in
Days To Harvest: 90 days
Cultivation advice for Cabbage Glory
Sow seeds 12mm (½in) deep and space 15 to 20cm (6-8in) between rows.
Seeds should germinate in 5 to 8 days at an optimal temperature of 77°F (25°C)
Once the seeds have germinated, thin the seedlings to 7.5cm (3in) between each plant.
Cabbage seedlings are ready for transplanting when they are between 6 and 8cm high (2½ to 3in).
Water the day before moving, and keep well-watered until established.
Plant firmly, close together for small heads and wider apart for larger cabbages, around 30 to 45cm (12 to 18in) apart.
Keep moist and timely apply fertilizers (Recommended Master Grower and Master fruiter).
Cabbages can be harvested for storing or eating fresh. For immediate consumption, cut head at ground level when it feels solid.
When harvesting varieties suitable for storage, pick those that are firm and solid with no outer leaves that have lost their green colour, pulling up the entire plant and roots.
To find more about Cabbage Glory seeds, click one of the following buttons to contact us now.
---
Other seeds you may like