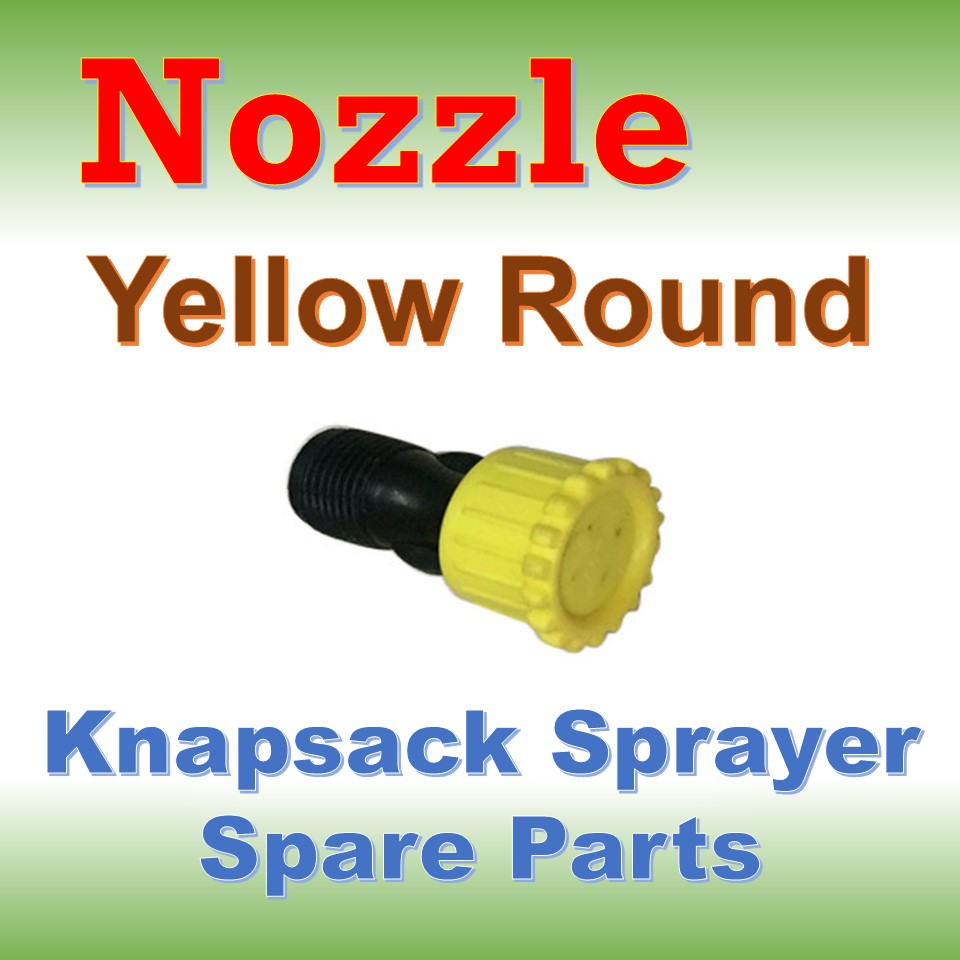 Knapsack Sprayer: Nozzle Yellow Round
This is special designed nozzle which can be used to control the direction and increase velocity of fluid as it exits on knapsack sprayer during spraying of farm chemicals.
If you are interested with Nozzle two way, click WhatsApp Message or Call us button to contact us now.
---
To find more about Knapsack Sprayer Yellow Round Nozzle, click one of the following buttons to contact us now.
Other Knapsack Sprayer Spare Parts